What your body can do_ IKEA approach to depression. 2017.
broken chair, duct tape

My work is to provide people with different perspectives in the area of fashion and art through the use of clothes and the body to criticize the consumerist ideology,
which is the main factor of depression in contemporary society.
My background image for this chapter is of a mature student I was once teaching in a course on materiality.
He told me how he had owned an old Harley Davidson motorbike that was in a sorry state of disrepair and neglect. At the time he was very depressed and unable to hold down a job.
Putting the bike back together again became a project. Gradually, as he refurbished and polished it, he found that he was putting himself back together.
He found he was reassembling both the bike and himself in tandem. This may have been an IKEA approach to depression, but he said it worked. Ian Hodder <Entangled : An Archeology of the Relationship between Humans and Things>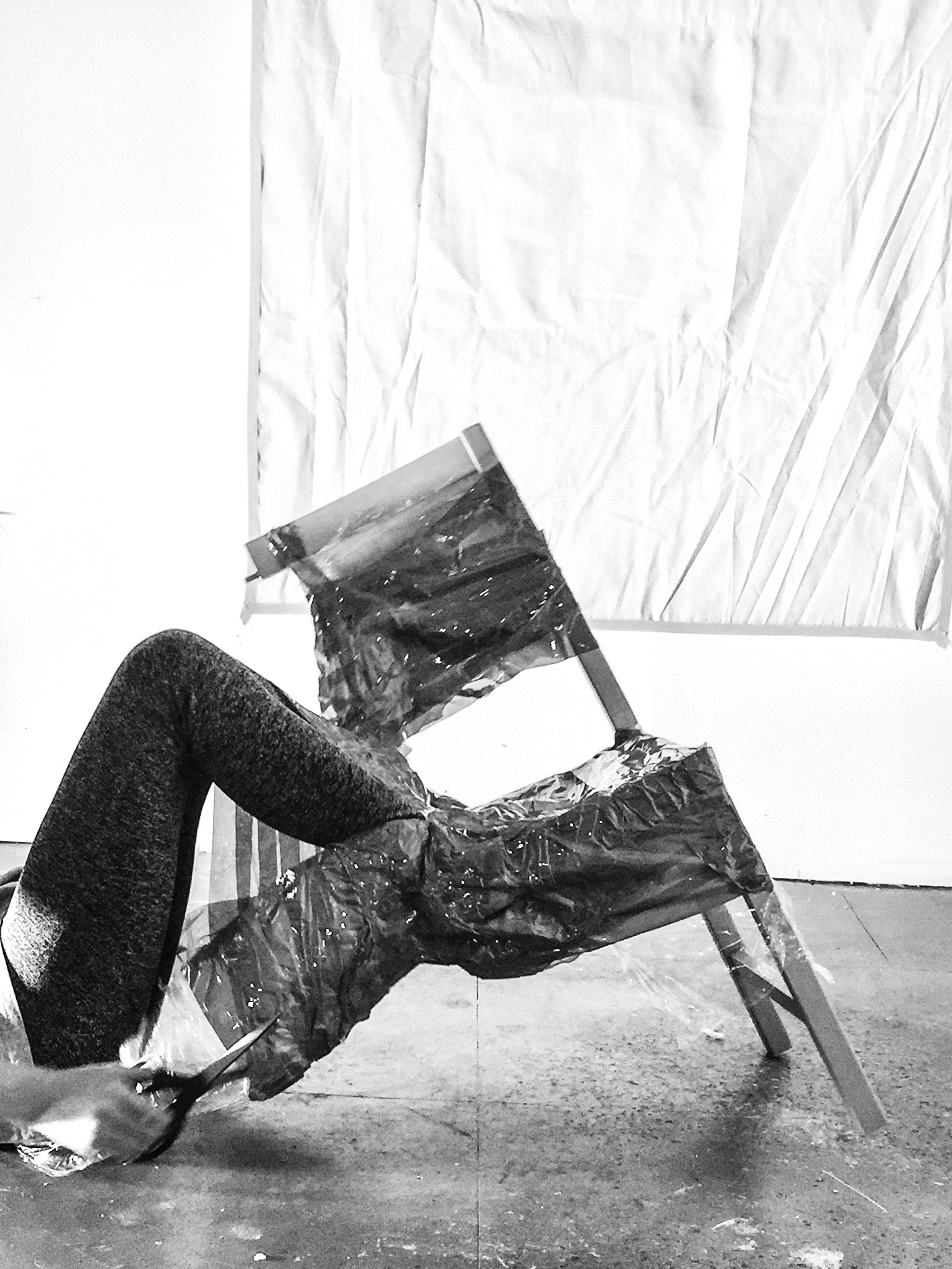 Clothes are not the result of any trends or ideal styles,
but rather the result of activity of the interaction with body and objects.
How to repair the broken chairs.2017
performance / still image